INVESTICE S DIC
Diamonds are rising in price
Rising inflation is accelerating a rise in a cost of mining and processing diamonds, which naturally must be reflected in its final price. Rising prices, supply constraints and a nature of an investment all support the increase in demand. Tightening of monetary policy by central banks will be another strong impetus for increasing interest in buying diamonds. A forthcoming projected development of the global economy will not be conducive to debt instruments, that will not be able to cover the rising inflation rate. A devaluation of money will go hand in hand with a devaluation of bonds and equities. However, diamond production will continue to decline in a long term due to gradual depletion of deposits. There will be a growing risk of efforts to raise taxes or to affect state-registered property to tax it extra. Geopolitical developments show increasing risks to the future prospects for a stability of economic development and a financial system. In this regard, diamonds remain a very promising investment option, safe, stable and a very discreet form of financial reserve for years to come.
Would you like to store your assets safely? We will be happy to help you.
Global demand for diamonds and their price is growing
In November 2021, there was another increase in diamond prices. This time the price changes were for a range of stones in higher weight categories. Demand is being driven by a rise in interest in investment diamonds, as central bank policy indicates a willingness to return to standard monetary policy (gradual increases in base interest rates), which will inevitably lead to a gradual display of the true state of the economy at the financial markets. That is to say, a stagnation or rather a decline in the value of debt assets and a strengthening of gradual transfer of capital into real assets (such as diamonds, precious metals). This is why it is an ideal time to buy diamonds, as all investors, who buy investment diamonds at this time will be able to experience this gradual price rise over the next few years.
Value of diamonds has risen again - several times this year
Economic data from the US and Asia report record retail sales of diamonds and diamond jewelry in recent years! This is counteracted by the continuing shortage of rough diamonds on the market and the small number of serviceable diamond cutting factories. According to analysts, the trend of rising diamond prices is expected at least for the whole of this year, and many of them anticipate this trend next year as well. It's time to shop!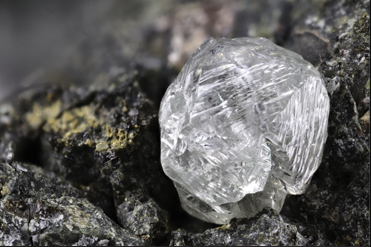 Prices of 1 carat diamonds grew by 6% during the week. From the middle of the year, even the prices of larger stones can grow.
The price of 0.3 carat diamonds grew by 5% in the past week and the price of 0.4 and 0.5 carat diamonds went up by 6%. This results from the update of the retail prices of the official diamond price list Rapaport Diamond Report. Diamonds International Corporation (DIC) expects the price of bigger stones to grow from mid-year.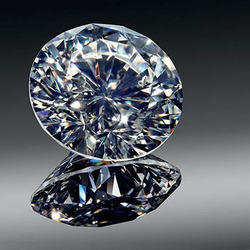 A century of growth - diamond is a certainty for the patient!
Diamonds International Corporation, a leader in the Middle-European region in investment diamond sales, draws attention to the long-term stability of diamond investments. International Monetary Fund keeps repeatedly correcting their overly optimistic prognoses regarding the development of economy. A deterioration in economic development is reported by most major world countries, except Japan and Great Britain. The Euro zone is not likely to recover from the recession this year and expects a decline in economy, which is just as rapid as last year, i.e. by 0.6 percent of GDP.Even countries like Germany, ...
Largest diamond in Czech Republic to be seen on November diamond show in two weeks
Prague will have the opportunity to boast diamond marvels and the largest diamond ever shown on public in the Middle Europe. D.I.C. Showroom in Široká street will introduce more than 250 diamonds of total weight of more than 400 carats. This is a never-before-seen sensation! The exposition is estimated to be of value exceeding 18 million dollars, which represents an amount of couple hundred million Czech crowns! The main attraction of the exhibition will be an incredibly beautiful 50.25 carat diamond. Interested in its history? It was found in Lesotho and it weighed unbelievable...
Positive expectations for diamonds
An opportunity to learn something from an insider, a person, who has access to information directly from the source and therefore can provide very reliable bits of information, is not something that can seize every day. Especially, if the discussion is about diamonds and future development of their prices. One of these experts is Kevin Lewy, who closely cooperates, among others, with D.I.C. As a part of his visit to Czech Republic, he made an interview for web portal Investicniweb.cz, where he discusses expected development of diamond prices for next couple of years, investment recommendations...
Investment in times of crisis? Diamond - certainty for the patient.
Diamonds International Corporation, the number one investment diamond seller in the Middle-European region draws attention to permanent values, to which one can invest with certainty even in times of economic instability. Economic crisis is testing health of economics all around the world. As we witnessed not too long ago in Cyprus, money sewn into pillow can present an advantage to a certain extent. Which investment commodities have stayed in the limelight for centuries despite unfavourable situation of economy? Diamonds have recorded continuous annual price growth. The only two major fluctuations...
Largest diamond ever seen in Czech Republic to become a star of diamond exhibition in November.
In less than two months, Czech Republic will witness a spectacular premiere. MUDr. Luboš Říha, owner of D.I.C. stated: "For the first time ever, our country will have the opportunity to admire a diamond, that weighs incredible 50 carats!". What is also amazing is the original weight of the rough stone - it exceeded 120 carats. The colorless stone, with its estimated value of over 12 million dollars was found in Lesotho, South Africa, in 2012. It is no wonder that this marvel of nature will become the main attraction of the autumn diamond exhibition, held by D.I.C. in November. The first chance...